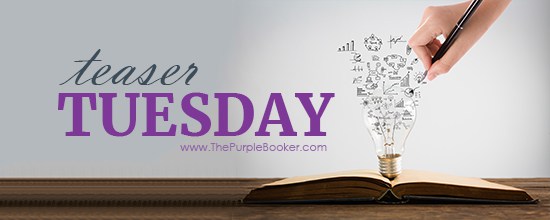 Welcome to Teaser Tuesday, the weekly Meme that wants you to add books to your TBR! You can also just share what you are currently reading. We make it very easy to play along, it is as easy as 1, 2, 3!
1: Grab your current read 2: Open to a random page
3: Share two (2) "teaser" sentences from somewhere on that page
• BE CAREFUL NOT TO INCLUDE SPOILERS! (make sure that what you share doesn't give too much away! You don't want to ruin the book for others!)
• Share the title & author, too, so that other TT participants can add the book to their TBR Lists if they like your teasers! Everyone loves Teaser Tuesday.
Happy Teaser Tuesday everyone! As always I hope I find you well this Tuesday and enjoying your reads. No new Teaser from me this week, because I have not done any more reading. I am exhausted from work and moving. Thankfully the moving part is almost done. All the big stuff is moved. Now I just have to finish up some bits and bobs and we will do the cleaning of the old place. My fibro is very very grumpy at me over all of this.
This weeks Teaser..
"I heard the story of what Pa allegedly said to Mummy the day of
my birth: Wonderful! Now you've given me an Heir and a Spare—my work is
done. A joke. Presumably. On the other hand, minutes after delivering this bit of
high comedy, Pa was said to have gone off to meet with his girlfriend. So. Many
a true word spoken in jest."
― Prince Harry, Spare