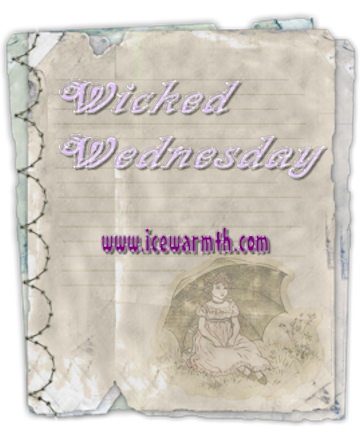 Wicked Wednesday a place to be wicked to other book readers and make them get those TBR piles growing. The concept is simple. Pick a book or two and tell s about them. If its one you read tell us what you liked. If its one you found tell us about that to. Than leave a comment to let us know where to find your Wicked Wednesday titles. Make sure to link back in your posts for other people to follow Wicked Wednesday.
Free Food for Millionaires, the debut novel from Min Jin Lee, takes on daunting themes of love, money, race, and belief systems in this mostly satisfying tale. Casey Han is a Princeton grad, class of '93, and it is her conflicts, relationships, and temperament that inform the novel. She is the child of immigrant Korean parents who work in the same laundry in Queens where they have always worked and are trying hard to hang on to their culture. Casey has catapulted out of that life on scholarships but now that college is over, she hasn't the same opportunities as her white friends, even though she has acquired all of their expensive habits.

The concept of free food for millionaires is the perfect irony that describes much of what Casey faces. Walter, one of her bosses, says, when a huge buffet lunch is delivered to the floor: "It's free food for millionaires… In the International Equities Department–that is, Asia, Europe, and Japan Sales–the group you're interviewing for–whichever desk that sells a deal buys lunch for everyone in the department."
Casey is ambivalent about everything–her love life, work, friendships, her family, dating a Korean man–but she seems to believe that money would sort everything out and smooth any rough spots. She works part-time for a fashion maven who would like to "adopt" her by paying for business school, but Casey can't quite accept all that she offers. She pulls back from help, digs herself deeper in debt, works like a slave during an internship and then, when she is offered the job, finally begins to realize what she might really want–and it isn't only money.
There are several loose ends left dangling, some bad behavior toward others on Casey's part and an unlikely and too coincidental passing acquaintance with an old bookseller whose wife was crazy about hats, as is Casey. When he dies, he leaves all her hats to Casey–which just might just be the start of something. The author runs out of steam after 512 pages and ends the book without really finishing it, but it is a thoughtful treatment of many of the questions Lee raises, and an emninently worthwhile debut. –Valerie Ryan Amazon.com –This text refers to an out of print or unavailable edition of this title.