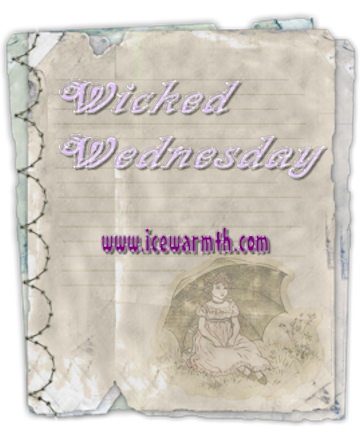 Wicked Wednesday a place to be wicked to other book readers and make them get those TBR piles growing. The concept is simple. Pick a book or two and tell s about them. If its one you read tell us what you liked. If its one you found tell us about that to. Than leave a comment to let us know where to find your Wicked Wednesday titles. Make sure to link back in your posts for other people to follow Wicked Wednesday.

The Carradignes. A family of wealth and honor . . . heirs to a kingdom of riches. But amidst this world of privilege and passion, an unforeseen peril lurks, awaiting the moment to destroy the one named . . .
Heir to the Throne
From USA Todaybestselling author Kasey Michaels,a compelling contemporary tale.
A new queen is to be crowned. And a mysterious assassin is hell-bent on stopping it. But Captain Devon Montcalm will see Princess Kelly Carradigne ascend to her throne as queen, even if it means throwing himself in front of a bullet.
From critically acclaimed authorCarolyn Davidson, a heart-stopping historical prequel.
A long-lost king has been discovered. And the false ruler will never let "Alex Carr" claim his birthright. But Alex has sharply honed skills from his dangerous past . . . and sweet Rebecca Hale to give him the strength to claim a destiny too long denied.