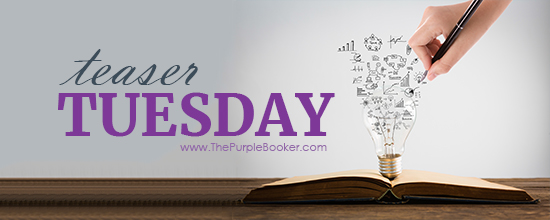 Welcome to Teaser Tuesday, the weekly Meme that wants you to add books to your TBR! You can also just share what you are currently reading. We make it very easy to play along, it is as easy as 1, 2, 3!
1: Grab your current read
2: Open to a random page
3: Share two (2) "teaser" sentences from somewhere on that page
• BE CAREFUL NOT TO INCLUDE SPOILERS! (make sure that what you share doesn't give too much away! You don't want to ruin the book for others!)
• Share the title & author, too, so that other TT participants can add the book to their TBR Lists if they like your teasers! Everyone loves Teaser Tuesday.
Sorry about the delay today. It was scheduled to post so good ole WordPress didn't post it. Glad I checked.
Hope everyone's week started off right and if you are in one of the areas looking at snow stay warm. I have been crocheting my hands off because it is that time of year. Should see the size of the blanket I just finished it's huge!
On the bright side my friend who it was made for absolutely loves the blanket. That is why I do these things and make gifts for those I care about.
Charley thought of her father. He'd always told her she should never make assumptions about other people's time or their money, and that's the way she tried to live.

―

Natalie Baszile, Queen Sugar