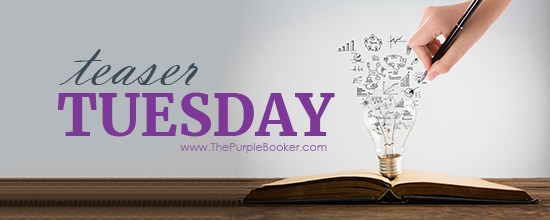 Welcome to Teaser Tuesday, the weekly Meme that wants you to add books to your TBR! You can also just share what you are currently reading. We make it very easy to play along, it is as easy as 1, 2, 3!
1: Grab your current read 2: Open to a random page
3: Share two (2) "teaser" sentences from somewhere on that page
• BE CAREFUL NOT TO INCLUDE SPOILERS! (make sure that what you share doesn't give too much away! You don't want to ruin the book for others!)
• Share the title & author, too, so that other TT participants can add the book to their TBR Lists if they like your teasers! Everyone loves Teaser Tuesday.
Happy Teaser Tuesday everyone! As always I hope I find you well this Tuesday and enjoying your reads. Sorry about missing last week, brain fog had me again. Just been one of those little stretches of time. This week doing better though and looking forward to going to see Daughtry again on Thursday. This time here in Tucson, I will also be going to the Van Gogh experience too. Yay!
This weeks Teaser..
"I will hate the man you choose because he is not me, and love him if he makes you smile. No woman deserves the sure knowledge of widow's black as her brideprice, you least of all."
― Robert Jordan, The Eye of the World