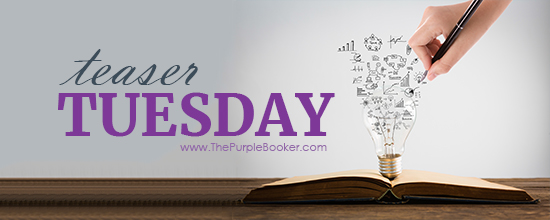 Welcome to Teaser Tuesday, the weekly Meme that wants you to add books to your TBR! You can also just share what you are currently reading. We make it very easy to play along, it is as easy as 1, 2, 3!
1: Grab your current read
2: Open to a random page
3: Share two (2) "teaser" sentences from somewhere on that page
• BE CAREFUL NOT TO INCLUDE SPOILERS! (make sure that what you share doesn't give too much away! You don't want to ruin the book for others!)
• Share the title & author, too, so that other TT participants can add the book to their TBR Lists if they like your teasers! Everyone loves Teaser Tuesday.
Happy Teaser Tuesday everyone! As always I hope I find you well this Tuesday and enjoying your reads. Coming to you live from the house of the cute sweet pup named Luther. He is a sweet pup. Alas because I have been watching him and doing other things I didn't finish my book yet, LOL. Ah well it is a good read I am just super slow with it. Hopefully towards the end of this week I will have a little more time to myself. Even if I don't I left myself some post its to remember to bring the book with me on drop ins. Wish me luck, LOL.
So onto this weeks Teaser…
"

"Digging into any court controversy can threaten her. It's not so long ago that the concubines of former sultans were drowned in the Bosphorus instead of being allowed a comfortable retirement"

"Abdul Hamit would never do such a thing to a woman he looked on once as almost a mother."

"But he stopped feeling that way about her did he not, and why was that?"

"I couldn't begin to tell you."

He stood and began to pace in front of the doorway, the movement having a dizzying effect on me. "She is cut from all decisions, all events of importance. Is that not a precarious position?" "
― Tasha Alexander, Tears of Pearl