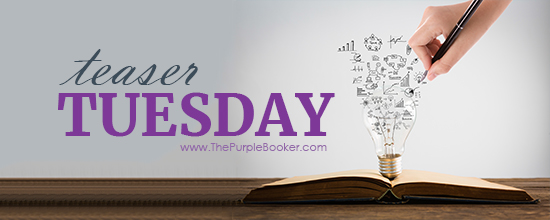 Welcome to Teaser Tuesday, the weekly Meme that wants you to add books to your TBR! You can also just share what you are currently reading. We make it very easy to play along, it is as easy as 1, 2, 3!
1: Grab your current read
2: Open to a random page
3: Share two (2) "teaser" sentences from somewhere on that page
• BE CAREFUL NOT TO INCLUDE SPOILERS! (make sure that what you share doesn't give too much away! You don't want to ruin the book for others!)
• Share the title & author, too, so that other TT participants can add the book to their TBR Lists if they like your teasers! Everyone loves Teaser Tuesday.
Happy Teaser Tuesday everyone! As always I hope I find you well this Tuesday and enjoying your reads. Guess who forgot it was Tuesday and woke up from a dead sleep knowing she forgot something? LOL yup that is me. I have an early dog walking client too. Whoops! Its okay though, its been a busy week looking after Ella the Afghan Hound and her kitty siblings. I feel like the slowest reader ever, but hopefully I will finish up Tears of Pearl this week.
So onto this weeks Teaser…
"I took in every detail I could. The velvet was similar to but not an exact match for that containing Bezmimes bowstring. Hers had been a deep blue this was black. Benjamin blanched as he looked at it and threw up his hands. Jemal bent over, pointing in the Englishman's face, his arm shaking. Shaking his head Benjamin pushed away the bowstring and rose from the bench before running in the direction of the Bosphorus."
― Tasha Alexander, Tears of Pearl