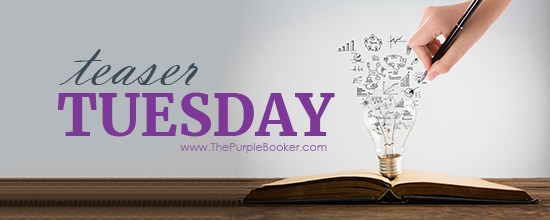 Welcome to Teaser Tuesday, the weekly Meme that wants you to add books to your TBR! You can also just share what you are currently reading. We make it very easy to play along, it is as easy as 1, 2, 3!
1: Grab your current read 2: Open to a random page
3: Share two (2) "teaser" sentences from somewhere on that page
• BE CAREFUL NOT TO INCLUDE SPOILERS! (make sure that what you share doesn't give too much away! You don't want to ruin the book for others!)
• Share the title & author, too, so that other TT participants can add the book to their TBR Lists if they like your teasers! Everyone loves Teaser Tuesday.
Happy Teaser Tuesday everyone! As always I hope I find you well this Tuesday and enjoying your reads. I am home from my SIT huzzah. There was some drama with the planes for Abuela's mom, but we made it work.I am off to a Daughtry concert in Vegas on Saturday, so wish me luck on that drive.
This weeks Teaser..
Everyone has some kind of debt. Such is life. Debts and liabilities, obligations, gratitude, payments, doing something for someone. Or perhaps for ourselves? For in fact we are always paying ourselves back and not someone else. Each time we are indebted we pay off the debt to ourselves. In each of us lies a creditor and a debtor at once and the art is for the reckoning to tally inside us. We enter the world as a minute part of the life we are given, and from then on we are ever paying off debts, To ourselves. For ourselves. In order for the final reckoning to tally.

― Andrzej Sapkowski, Baptism of Fire