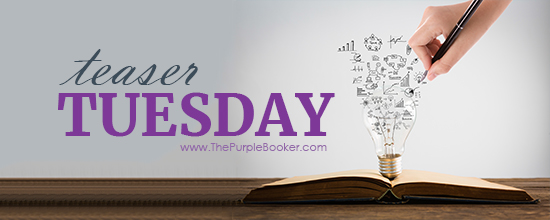 Welcome to Teaser Tuesday, the weekly Meme that wants you to add books to your TBR! You can also just share what you are currently reading. We make it very easy to play along, it is as easy as 1, 2, 3!
1: Grab your current read
2: Open to a random page
3: Share two (2) "teaser" sentences from somewhere on that page
• BE CAREFUL NOT TO INCLUDE SPOILERS! (make sure that what you share doesn't give too much away! You don't want to ruin the book for others!)
• Share the title & author, too, so that other TT participants can add the book to their TBR Lists if they like your teasers! Everyone loves Teaser Tuesday.
Happy Teaser Tuesday everyone! This month seems to be flying on by, which I am honestly pretty happy about. This month has been a bit of a mixed bag for me. The biggest bright point (besides Peace talks YAY!) has been I seem to have finally figured out one of the things keeping my sweet tiny Callisto from gaining more weight. I wanted to try a bit of a natural remedy before going to the vet, since she is stable just could use a little extra meat on the bones. Well the thyroid support I got her seems to be working well, she has more energy and has gained a bit of weight already. Huzzah! Now onto the teaser!
"No, I really don't," I said. "That's the problem." "But you know that you do not know," Michael said. "Which is wise." I snorted. "If knowing how clueless I am is the measure of wisdom, I am freaking Solomon, Walter Cronkite, and Judge Judy all rolled into one." Sanya held up his hands with his fingers in a square, framing my face like a photographer. "Always thought you look more like a Judy."

―

Peace Talks