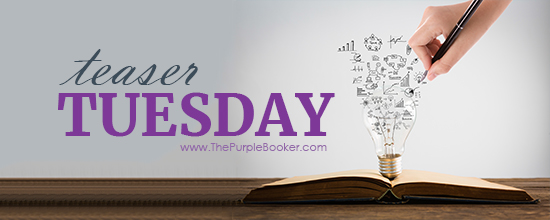 Welcome to Teaser Tuesday, the weekly Meme that wants you to add books to your TBR! You can also just share what you are currently reading. We make it very easy to play along, it is as easy as 1, 2, 3!
1: Grab your current read
2: Open to a random page
3: Share two (2) "teaser" sentences from somewhere on that page
• BE CAREFUL NOT TO INCLUDE SPOILERS! (make sure that what you share doesn't give too much away! You don't want to ruin the book for others!)
• Share the title & author, too, so that other TT participants can add the book to their TBR Lists if they like your teasers! Everyone loves Teaser Tuesday.
The last Teaser Tuesday for June, wow! I have not gotten much reading done since last week personally. The truth is I have been under the weather in a major way and it has caused some issues. Hopefully, everyone else got some great reading done though. I am going to use a teaser I might have used before, I keep adding books to my currently reading pile, as I keep misplacing the ones I am reading. I clearly have a problem at the moment, LOL.
Go on then Ambrosia we want the teaser!
"Well, I'm not sure where this puts me, Sire. I mean, at least with the others I know what's expected. I don't have to tiptoe around their sympathies, only their egos–for a short time." I grimaced. "No one is feeling sorry for me, but me. No one is asking me to feel things that…I do not wish to feel for them."
― Amie O'Brien, The Merchant's Pearl