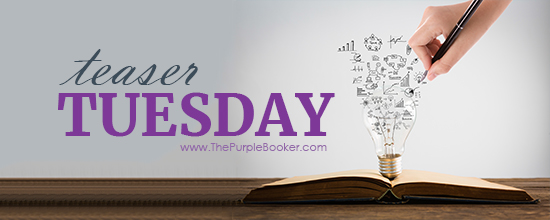 Welcome to Teaser Tuesday, the weekly Meme that wants you to add books to your TBR! You can also just share what you are currently reading. We make it very easy to play along, it is as easy as 1, 2, 3!
1: Grab your current read
2: Open to a random page
3: Share two (2) "teaser" sentences from somewhere on that page
• BE CAREFUL NOT TO INCLUDE SPOILERS! (make sure that what you share doesn't give too much away! You don't want to ruin the book for others!)
• Share the title & author, too, so that other TT participants can add the book to their TBR Lists if they like your teasers! Everyone loves Teaser Tuesday.
Happy Teaser Tuesday everyone! As always I hope I find you well this Tuesday and enjoying your reads! This week is shaping up busy again for me, but I have time to read at least. I am pet sitting a lovely dog and of course doing everything else. Kitten town is getting ready to have their first vaccines so thats going to be fun. Little Winnie is the only one who might not make the weight cut but shes working hard on catching up.
Anyways, onto this week's Teaser:
Why waste my anger on you when the fault is mine? I should have anticipated another betrayal from you, one more mad grasp at some kind of childish ideal. But I seem to be a victim of my own wishes where you are concerned." His expression hardened. "What have you come here for, Alina?"

I answered him honestly. "I wanted to see you."

I caught the briefest glimpse of surprise before his face shuttered again. "There are two thrones on that dais. You could see me any time you liked ― Ruin and Rising Leigh Bardugo