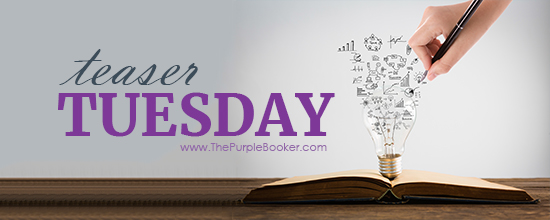 Welcome to Teaser Tuesday, the weekly Meme that wants you to add books to your TBR! You can also just share what you are currently reading. We make it very easy to play along, it is as easy as 1, 2, 3!
1: Grab your current read
2: Open to a random page
3: Share two (2) "teaser" sentences from somewhere on that page
• BE CAREFUL NOT TO INCLUDE SPOILERS! (make sure that what you share doesn't give too much away! You don't want to ruin the book for others!)
• Share the title & author, too, so that other TT participants can add the book to their TBR Lists if they like your teasers! Everyone loves Teaser Tuesday.
Happy Teaser Tuesday everyone! Hope everyone is doing alright, and staying safe out there! Oh boy had some car drama here that is still on going. Two different shops, one being the dealership and all I have been hearing is  "Um…maybe this day…" as to when it will be ready. They have had it a week. No loaner. Nada. Come on ya'll you are the dealership it should not take this long! It is not a cheap repair, but I mean they aren't taking out the whole engine or anything. So sorry about the little rant, guess I needed to get it off my chest. So if you have made it this far, yay lol…
Now onto this weeks teaser. It is a short one this week, but I think it fits the times we are right now.
"One does not always realize at the time what effect historical events have upon our lives."
― Jean Plaidy, The Lady in the Tower