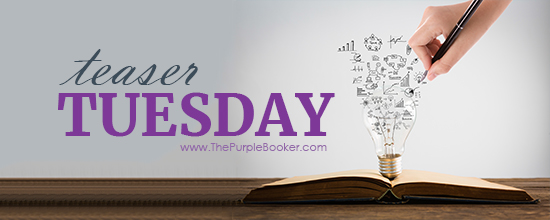 Welcome to Teaser Tuesday, the weekly Meme that wants you to add books to your TBR, or just share what you are currently reading. It is very easy to play along:
• Grab your current read
• Open to a random page
• Share two (2) "teaser" sentences from somewhere on that page
• BE CAREFUL NOT TO INCLUDE SPOILERS! (make sure that what you share doesn't give too much away! You don't want to ruin the book for others!)
• Share the title & author, too, so that other TT participants can add the book to their TBR Lists if they like your teasers! Everyone loves Teaser Tuesday.
Alas I am posting again from my phone. Getting my new computer hasn't been an absolute nightmare. I won't bore you with the details in this post. It is showing scheduled for delivery sometime today so fingers crossed. I'll do an update post about the saga once it arrives as well as getting back to reviews and Musing Monday! Plus a few more little things. Anyways life being life and lack of computer I don't have a new teaser myself this week. Instead I'll leave one of my favorite reading related Doctor Who Quotes.
"We are all stories in the end, just make it a good one eh? " – You by Caroline Kepnes