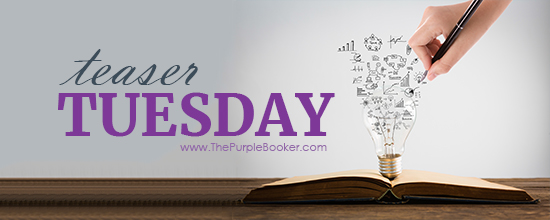 Welcome to Teaser Tuesday, the weekly Meme that wants you to add books to your TBR! You can also just share what you are currently reading. We make it very easy to play along, it is as easy as 1, 2, 3!
1: Grab your current read
2: Open to a random page
3: Share two (2) "teaser" sentences from somewhere on that page
• BE CAREFUL NOT TO INCLUDE SPOILERS! (make sure that what you share doesn't give too much away! You don't want to ruin the book for others!)
• Share the title & author, too, so that other TT participants can add the book to their TBR Lists if they like your teasers! Everyone loves Teaser Tuesday.
Hello again for Teaser Tuesday and a big welcome to December. Wow the last month of 2019, I am mind totally boggled about that. Finally feeling like I am shaking off that cold but I don't want to curse it so knock on wood. I hope everyone had a good week last week and spent some time with family if you could. I also personally avoided Black Friday like I do every year, anyone else? LOL.
"Kindness is probably the most underrated human quality. We tend to dismiss it when we come across it and seek out more exciting character traits. But kindness is often a refined form of courage. It brings light and warmth into the world. You should always value kindness when you find it."
― Glenn Haybittle, In the Warsaw Ghetto