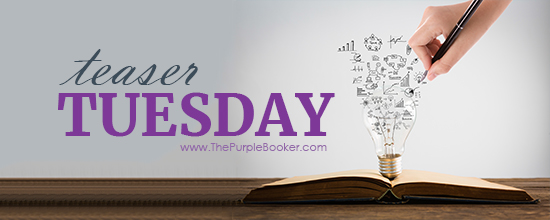 Welcome to Teaser Tuesday, the weekly Meme that wants you to add books to your TBR! You can also just share what you are currently reading. We make it very easy to play along, it is as easy as 1, 2, 3!
1: Grab your current read
2: Open to a random page
3: Share two (2) "teaser" sentences from somewhere on that page
• BE CAREFUL NOT TO INCLUDE SPOILERS! (make sure that what you share doesn't give too much away! You don't want to ruin the book for others!)
• Share the title & author, too, so that other TT participants can add the book to their TBR Lists if they like your teasers! Everyone loves Teaser Tuesday.
Happy Teaser Tuesday everyone! I hope everyone's week is going well so far. Almost Christmas, wow. I am not usually big on Christmas, but I needed some extra cheer this year (don't we all). So I have been doing a bit of decorating. Even whipped up some of my room spray in a Christmas scent. Not going anywhere this year, staying safe, but hey I can make it more homey. What are your plans for the holidays this year?
Now for the Teaser…
"No one just starts giggling and wearing black and signs up to become a villainous monster. How the hell do you think it happens? It happens to people. Just people. They make questionable choices, for what might be very good reasons. They make choice after choice, and none of them is slaughtering roomfuls of saints, or murdering hundreds of baby seals, or rubber-room irrational. But it adds up. And then one day they look around and realized that they're so far over the line that they can't remember where it was."
― Jim Butcher, Cold Days