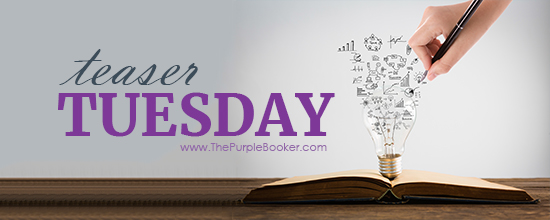 Welcome to Teaser Tuesday, the weekly Meme that wants you to add books to your TBR, or just share what you are currently reading. It is very easy to play along:
• Grab your current read</http://thepurplebooker.com/wp-admin/themes.phpem>
• Open to a random page
• Share two (2) "teaser" sentences from somewhere on that page
• BE CAREFUL NOT TO INCLUDE SPOILERS! (make sure that what you share doesn't give too much away! You don't want to ruin the book for others!)
• Share the title & author, too, so that other TT participants can add the book to their TBR Lists if they like your teasers! Everyone loves Teaser Tuesday.
A book that was long favored by many of my friends. I noticed that I often have a habit of staying away from books when they first come hot on the trend list. I am not sure why that is…this one was even given to me as a gift by a friend to encourage me to read it. I set it aside…over and over. No particular reason why, lol. This last week was a busy so I did not read as much as I had hoped so you get another quote from this one. All that being said I can say that I am kicking myself for taking so long to get around to this book and enduring many I told you so's.

"All morning I struggled with the sensation of stray wisps of one world seeping through the cracks of another. Do you know the feeling when you start reading a new book before the membrane of the last one has had time to close behind you? You leave the previous book with ideas and themes — characters even — caught in the fibers of your clothes, and when you open the new book, they are still with you."
― Diane Setterfield, The Thirteenth Tale