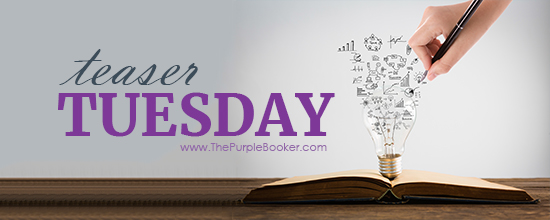 Welcome to Teaser Tuesday, the weekly Meme that wants you to add books to your TBR! You can also just share what you are currently reading. We make it very easy to play along, it is as easy as 1, 2, 3!
1: Grab your current read
2: Open to a random page
3: Share two (2) "teaser" sentences from somewhere on that page
• BE CAREFUL NOT TO INCLUDE SPOILERS! (make sure that what you share doesn't give too much away! You don't want to ruin the book for others!)
• Share the title & author, too, so that other TT participants can add the book to their TBR Lists if they like your teasers! Everyone loves Teaser Tuesday.
Happy Teaser Tuesday everyone! As always I hope I find you well this Tuesday and enjoying your reads! We have fully entered holiday season it would seem. Every time I am out working I run into more and more Christmas stuff. I am the so it begins part of the meme that is popular this time of year, LOL. The last two kittens and their Mama were adopted in the last few days too. Which made me very happy. Just have Jackie and Ellie Mae to get new homes for.
Onto the teaser….
"The mind can go either direction under stress—toward positive or toward negative: on or off. Think of it as a spectrum whose extremes are unconsciousness at the negative end and hyperconsciousness at the positive end. The way the mind will lean under stress is strongly influenced by training.

― Dune by Frank Herbert