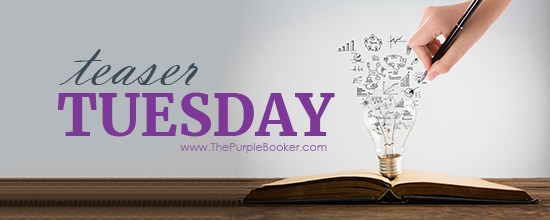 Welcome to Teaser Tuesday, the weekly Meme that wants you to add books to your TBR! You can also just share what you are currently reading. We make it very easy to play along, it is as easy as 1, 2, 3!
1: Grab your current read 2: Open to a random page
3: Share two (2) "teaser" sentences from somewhere on that page
• BE CAREFUL NOT TO INCLUDE SPOILERS! (make sure that what you share doesn't give too much away! You don't want to ruin the book for others!)
• Share the title & author, too, so that other TT participants can add the book to their TBR Lists if they like your teasers! Everyone loves Teaser Tuesday.
Happy Teaser Tuesday everyone! As always I hope I find you well this Tuesday and enjoying your reads.Spoke to soon we have had some 100 degree days, LOL. That said its supposed to cool down again end of next week so here is hoping. My poor little Sybil kitty had a bit of a tooth infection so she was not feeling very well for a few days. Thankfully the antibiotics from the vet have helped her out and she's doing fine now. If it still bothers her at all in the future it'll have to come out, but vet doesn't want to put her under if she doesn't have to.
This weeks Teaser..
"A young wolfhound must meet his first wolf someday, but if the wolf sees him as a puppy, if he acts the puppy, the wolf will surely kill him. The wolfhound must be a wolfhound in the wolf's eyes even more than in his own, if he is to survive"
― Robert Jordan, The Great Hunt