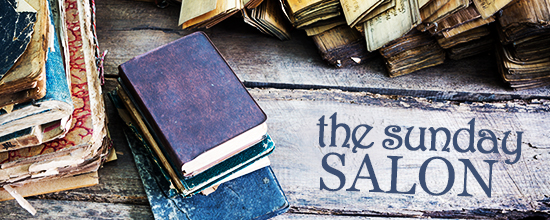 I hope that everyone had a good weekend and a relaxing Sunday. I need to take my own advice when it comes to relaxing on Sunday's though, I am terrible at it. I tend to use Sunday as a day to catch up on everything that I am behind on from the week before. Terrible right? At least this week I managed to get a little bit of sleep before I dove in and tackled the behind on stuff.
I am still in a full fledged spring cleaning kind of mode and that is great except that it puts me behind on other things I should be doing. Anyone else have that problem? On the good news side of things I am still on track for my reading challenge this year, I am almost done with a huge wholesale order for Creations of Bastet (excited about that) and overall I am starting to feel a bit of my stress and Machiavellian mood lifting. It might be baby steps but I will take them.
Now it is time to run into a new week..here comes Monday.