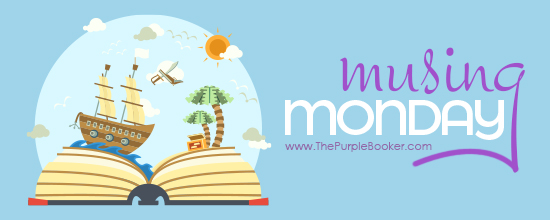 Musing Mondays is a weekly meme that asks you to choose one of the following prompts to answer:
I'm currently reading…
Up next I think I'll read…
I bought the following book(s) in the past week…
I'm super excited to tell you about (book/author/bookish-news)…
I'm really upset by (book/author/bookish-news)…
I can't wait to get a copy of…
I wish I could read ___, but…
I blogged about ____ this past week…
THIS WEEKS RANDOM QUESTION:What's the coolest name you have ever seen in a book? Would you name your offspring after said fictional character?

I read a lot of books with different names from ancient times to the fun fantasy names. I actually had to sit and think about it and I ended up going with the names from the Black Dagger Brotherhood. I know most of them are just curious takes on words and names but they are still pretty cool. I would say Rhage or Tohrment would be my favorite. I wouldn't name a child after them but there are other more normal names I would lol like Hal. Hope Monday goes well for everyone.