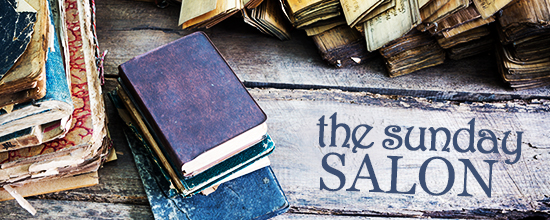 Not a whole lot to write about today for the Sunday Salon, sadly it has been a pretty stressful week on my end. I have some very fun color bruises for my trouble, pretty much sums up the week for me.
However, looking on the bright side and ensuring that this post has a little more to it then just saying its been a crap week I want to look at a good point of this week. I get laughed at a lot by other people in my same age group (30's ) because I adore PBS. I have enjoyed PBS for as long as I can remember I used to watch it with my Great Grandma and not just the kid stuff either. PBS has all the best history shows, and of course is where a lot of the historical shows from the BBC end up. Downton Abbey and Poldark anyone?
Tonight PBS starts showing Victoria, a Queen I rather enjoy despite the mixed feelings of her in general population.