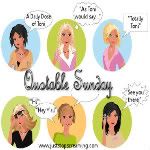 This week, Missing you Quotes.
You never know what you have until you lose it, and once you lose it, you can never get it back.
The worst way to miss someone is when they are right beside you and yet you know you can never have them.
Love is missing someone whenever you're apart, but some how feeling warm inside because you're close in heart.
I might not get to see you as often as I'd like, I may not get to hold you in my arms at night, but deep in my heart I know that it's true. No matter what happens… I will always love you.
I'm holding on to something that used to be there hoping it will come back, knowing it won't.
If you love someone more then anything, then distance only matters to the mind, not to the heart.
I want to be with you tonight, tomorrow, and today it can't happen now but it will someday.
Nothing hurts more then waiting since I don't even know what I'm waiting for anymore.
And if you were to say 'come with me', even now I might go.
I have waited for you for 2 years and I will wait for you for the rest of my life. Even if that means I have to give you up for the rest of my life, I will wait for you. I love you that much and nothing will ever change that.
Can miles truly separate you…? If you want to be with someone you love, aren't you already there?
You know you love someone when the mere thought of losing them brings you to tears.
I wish that I could hold you now… I wish that I could touch you now… I wish that I could talk to you… be with you somehow.
Distance between two hearts is not an obstacle… rather a beautiful reminder of just how strong true love can be.
A lot of people walk in and out of my life, but… you're one of the only ones I ever really wanted to stick around.
Just because I moved on doesn't mean I won't be here if you change your mind.
Maybe he's doing the same thing as me… maybe he wants so bad to call me, but just won't because I haven't called him… then again, maybe I shouldn't fill myself with false hope that he might just be missing me like I'm missing him.
You asked me what was wrong, I smiled and said nothing, when you turned around and a tear came down and I whispered to myself… everything is.