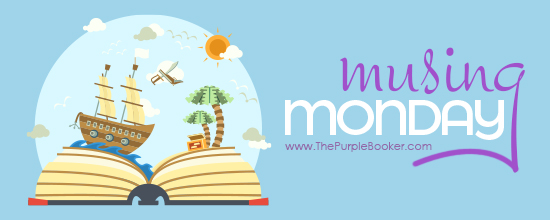 Musing Mondays is a weekly meme that asks you to choose one of the following prompts to answer:
I'm currently reading…
Up next I think I'll read…
I bought the following book(s) in the past week…
I'm super excited to tell you about (book/author/bookish-news)…
I'm really upset by (book/author/bookish-news)…
I can't wait to get a copy of…
I wish I could read ___, but…
I blogged about ____ this past week…
THIS WEEKS RANDOM QUESTION:None sorry Happy Labor Day!
No musing this Monday sorry! I am actually on a little short vacation a few hours from home in a nice hotel. Saw a whole bunch of concerts and such this weekend. I hope everyone is having a fantastic Labor Day for those who celebrate and those who don't a good day in general.