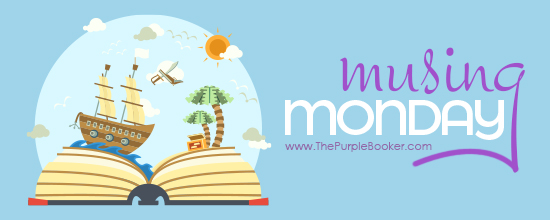 Musing Mondays is a weekly meme that asks you to choose one of the following prompts to answer:
I'm currently reading…
Up next I think I'll read…
I bought the following book(s) in the past week…
I'm super excited to tell you about (book/author/bookish-news)…
I'm really upset by (book/author/bookish-news)…
I can't wait to get a copy of…
I wish I could read ___, but…
I blogged about ____ this past week…
THIS WEEKS RANDOM QUESTION: Which would you rather live without? Books or chocolate.
For me this is the impossible choice! I just I love my chocolate but I love my books. I love to eat my chocolate while reading my books. LOL how about you?
In other news for musing Monday I started a re-read of the Saxon Series by Bernard Cornwell. I always liked the series but now I admit I am enjoying the actual face of Uhtred better then the one I conjured in my head for this one, lol. Alfred still annoys me though, probably always will.
Destiny is all…..