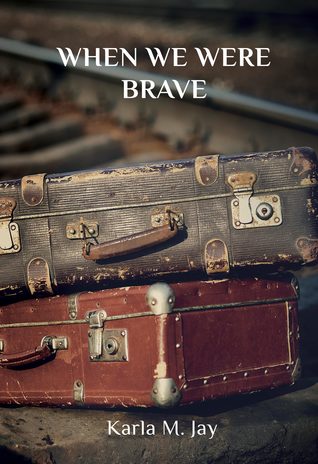 In WHEN WE WERE BRAVE, we find a conflicted SS officer, Wilhelm Falk. Who risks everything to escape the Wehrmacht and get out the message about the death camps. Izaak is a young Jewish boy whose positive outlook is challenged daily as each new perilous situation comes along. American citizens, Herbert Müller, and his family are sent back to the hellish landscape of Germany because of the DNA coursing through their veins. In the panorama of World War II, these are the high-stakes plots and endearing characters whose braided fates we pray will work out in the end.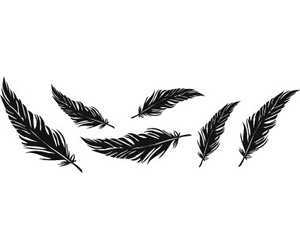 A note:
Full disclosure: I was able to read this book for free from Netgalley in exchange for my honest review.
Ask any of my friends and family and they will tell you upfront. oh yes Ambrosia is a big History nerd! Ask them if Ambrosia likes WWII stories and they will look at you with some confusion. Then say, um well I am not sure. There was that one Russian Story (Enemy at the Gates). Oh and she likes Captain America! And that will usually be about the most they can give you.
I am honest about that, my interest in war history usually cuts dead at The American Revolution. Recently however, I have wanted to work towards changing that. Moreover, I had to firmly remind myself that one reason I shy away from things after the Revolution. While once in a while putting a toe into the Civil War is that many of the more recent wars feel to close to home. It is that feeling however that should be the reason I am reading them. So when I saw the chance to read When we were Brave, I decided to be brave in my own small way and go for it.
I am so very glad I made that choice.
My review begins…
It took me a few chapters to really get into the swing of this book.  I had to get a feel for the way the story was being told and the different characters that I would be following throughout. Once I keyed into that I was hooked and I wouldn't set this story down for anything. And although it took me a few chapters to really settle in and find my footing, the story itself finds it's footing right away. The opening passage alone is so descriptive I swore I could smell the gun powder and the general stink of war that must have hung in the air.
It brought me back to walking in Italy last year where at times I would stop to look at a building. And wonder if the scars on that building were just general age or if they were left over from one war or another. It is passages like that, writing like that in general which I think we need more of right now.
Each story is laid out for you and at times they can feel so separate and yet they have pieces that fit together like a glove. For me this message was important. Because I felt that it shows how everyone no matter their story is touched in some way by war. Or even more simple then that, but by hate when hate is something that comes to the forefront of society. I was touched by each of the three families stories in this book, but I felt most personally connected with the German family that lives in the U.S.A.
Heritage can define us in many ways…
You see while I fly my Irish heritage flag proudly and happily. I have always shied away a bit more from my other heritage which is German. Why? I don't know perhaps for the very reason this book brings to life. During WWII many good German immigrants were treated as if they themselves were Nazi's. They were treated poorly whether they were farmers helping to feed everyone.Or business people trying to keep an economy going. Or even brave soldiers defending freedom.
While German people did not have it as bad as American Japanese at the time. There was still that undercurrent of hate and fear. Which often came out in very hostile ways. That is highlighted very well in this book and it made me realize that I too often downplay my German heritage. And really I know that I shouldn't. Being German doesn't make you a Nazi. It is taking the beliefs of the Nazi party that make you a Nazi. And trust me on this, I do not hold those beliefs even a little bit.
So, I know I have taken a bit of a personal route in telling my review of When we were brave. However, the bottom line is I really do recommend it as a read. It spoke to me on a personal level so that is how my review had to come out. But even if it doesn't speak to you in the same way it will speak to you in someway. This is a beautifully written book and it deals with incredibly hard subject matter. It manages to do so in a very real way. I look forward to reading more from this Author in the future.
My Gemstone Rating: