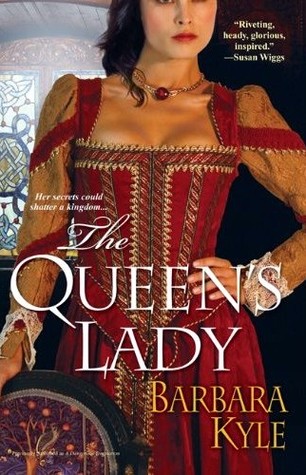 The Queen's Lady: Abducted as a child-heiress, Honor Larke escapes to London seeking justice from the only lawyer she knows: the brilliant Sir Thomas More. With More as her affectionate guardian, Honor grows to womanhood. When the glitter of the royal court lures her to attend Her Majesty, Queen Catherine of Aragon. But life at Henry VIII's court holds more than artifice for an intelligent observer. And Honor knows how to watch—and when to act. . . .
How to help a Queen…
Angered by the humiliation heaped upon her mistress as Henry cavorts with Anne Boleyn and presses Rome for a divorce. Honor volunteers to carry letters to the Queen's allies. It's a risky game, but Honor is sure she's playing it well. Until someone proves her wrong. Richard Thornleigh may cut a dashing figure at court. However, Honor doesn't fall for his reckless charm. Only later does Honor realize that Richard has awakened something within her—and that he, too, has something to hide. . .
For the King's actions are merely one knot in a twisted web that stretches across Europe. Ensnaring everyone from the lowliest of peasants to the most powerful of nobles. Swept away in a tide of intrigue and danger. The Queen's lady is about to learn everything: about pride, passion, greed—and the conscience of the King. . . .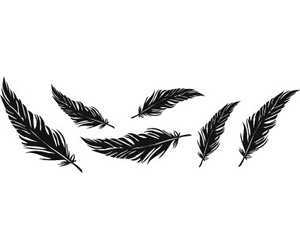 The Queen's Lady is another novel set in the time of the Tudor court, at the time of Henry's courtship of Anne. This time however, instead of focusing on Anne and Henry like so many I have read in the past. This book focuses on Queen Catherine and her servant Honor. I have to say first off that the concept of viewing it from Queen Catherine's side was what first drew me to want to read this book.
So why only 3 stars? It wasn't because I didn't enjoy the book, it is because of lots of very obvious mistakes throughout the book. Many of them are very glaringly obvious. Such as one passage where a dog is mentioned and it is a Wolfhound, but just one passage later it has become an Italian greyhound. How was that missed? There were quite a few others as well, enough to ruin some of the experience for me.
On the other hand…
Beyond that however, I did enjoy the book. Honor is a little bit of a Pollyanna, but she does get herself out of a lot of the trouble she gets into. Then of course sometimes she gets help from the lovely Richard. A good strong, slightly cocky man of his time. Who happens to also be a modern thinker. There is a lot of religious tones in this book, which some might not like. However, I personally didn't mind any of it because the events are true to what was going on in England at the time.
When Henry decided to seek a divorce from Rome, he didn't just upset his Catholic Queen. He sent the entire of his country "on fire", because of the new reformation religion that was starting to get traction at the time. The burning pyres that happen in this book are described very vividly, so much so that you can almost hear the screams and the crackling of the fire. It could really be upsetting to some readers.
Overall, I did enjoy reading this book. The characters are fleshed out well, the reading goes quickly and the plot is pretty solid. If you don't like a lot of drama in your book, or need something to be strict in its history this might not be a read for you. However, if you don't mind a little history bending, and like a story told from the servants point of view, give this one a try.