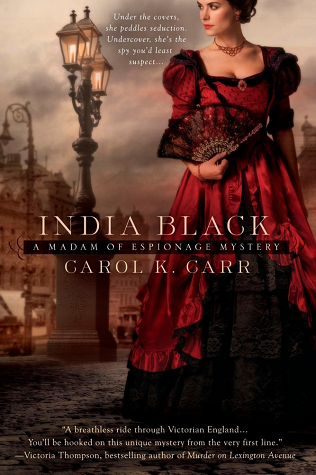 India Black: In the red-light district of London, India Black is in the business of selling passion her clientele will never forget. But when it comes to selling secrets, India's price cannot be paid by any man…
In the winter of 1876, the beautiful, young madam, India Black, is occupied with her usual tasks. Keeping her tarts in line, avoiding the police, and tolerating the clergyman bent on converting her girls. But when Sir Archibald Latham of the War Office dies from a heart attack while visiting her brothel. India is unexpectedly thrust into a deadly game between Russian and British agents. Both who are seeking the military secrets Latham carried.
Her majesty's secret service…
French, the handsome, British spy, discovers India disposing of Latham's body and blackmails her into recovering the missing documents. Their quest takes them from the Russian embassy to Claridge's Hotel, from London to the English coast. All the while dodging Russians intent to do them harm.
But it is their own tempestuous relationship they will have to weather. As India and French attempt to resist the mutual attraction between them. An attraction that can prove as deadly as the conspiracy entangling them.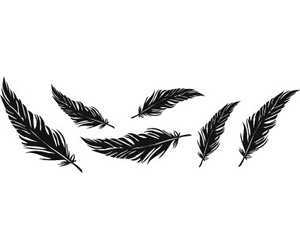 Life was going pretty well for India Black. That is until one of her regular clients dies in a bed at her bawdy house. Sir Archibald made things very inconvenient for poor India, and honestly I couldn't help but laugh at the picture painted in the book as she tried to get rid of his body. It feels like something you would see in a spaghetti western. So of course I loved it, and had another laugh when of course India got caught.
Things just keep snowballing from there. Another stand out incident is when India is clinging to an ice covered ledge of a building as she tries to skitter across to get Archie's missing case. Of course the equally comical French shows up at the worst time and they both slip right off the ledge. The writing in this book is really well done and sucks you right into the story. When I shared a passage about the fog that had covered the city of London for Teaser Tuesday, people loved it. I know I love it too. Descriptive writing makes me feel like I am in the story and walking right along with the characters.
Are there any negatives…
The only thing that I didn't really like about this read, was the extra liberal use of the words bint and whore. I am not a prude by any means. However, it seemed to me the use of the words in this instance was for some kind of shock value for the reader, and it just didn't need to be like that. Of course we know India is a whore that fact is never hidden and made very clear from the first moment you start reading. Other then that one small issue, this book really ticks my good read boxes.
One slightly unsung hero of this book was little Vincent. I am hoping when I dig into other books of this series that I get to see more of him. Of course my nose shudders about that because, the way he is said to smell seems like something out of a horror show. Needless to say Vincent's smell gets the same great description put to it as the fog, but in this case you really don't want to be standing next to the kid, lol.
The final conclusion, jump in and enjoy this historical romp through a murder. I can't wait to spend more time with India and friends.