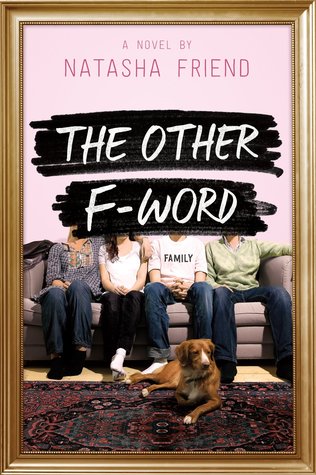 A fresh, humorous, and timely YA novel about two teens conceived via in vitro fertilization who go in search for answers about their donor.
Milo has two great moms, but he's never known what it's like to have a dad. When Milo's doctor suggests asking his biological father to undergo genetic testing to shed some light on Milo's extreme allergies, he realizes this is a golden opportunity to find the man he's always wondered about.
Hollis's mom Leigh hasn't been the same since her other mom, Pam, passed away seven years ago. But suddenly, Leigh seems happy—giddy, even—by the thought of reconnecting with Hollis's half-brother Milo. Hollis and Milo were conceived using the same sperm donor. They met once, years ago, before Pam died.
Now Milo has reached out to Hollis to help him find their donor. Along the way, they locate three other donor siblings, and they discover the true meaning of the other F-word: family
First, I would like to say a thank you to Net Galley for giving me this book as an ARC to read. I was very excited about the approval, my opinions, however, as always are my own.
I wanted to like this book more than I did, that is not to say it was terrible, but for me it just hit a middle ground road for me. The concept of this book and the overall plot was very good and interesting. The idea of a family that has two siblings whom were conceived by sperm donors. Wanting to know where you come from is a very human emotion. Even those of us who know who both of our parents are often wishing to know more, to dig back into the past and find it all out. For that I applaud this book and for the message that it gives throughout it is wonderful and that is where most the 3 rating comes from me.
Where it fell short for me is that much of it just feels incomplete. There were places where the book could have gone deeper found another level. SO overall ,I am just a little on the fence with this one, it was a good enough read, but not one I am likely to pick up again. I might take a look at future works from the author though all the right things were there just put together a little wrong.
My Gemstone Rating: