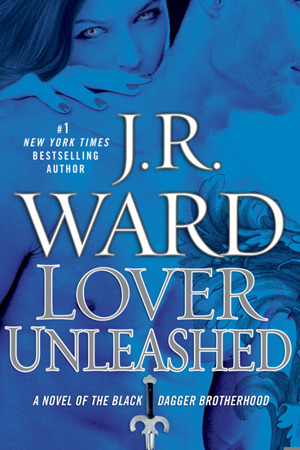 Number-one New York Times best-selling author J.R. Ward's thrilling new novel in the Black Dagger Brotherhood series.
Payne, twin sister of Vishous, is cut from the same dark, seductive cloth as her brother. Imprisoned for eons by their mother, the Scribe Virgin, she finally frees herself – only to face a devastating injury.
Manuel Manello, M.D., is drafted by the Brotherhood to save her as only he can – but when the human surgeon and the vampire warrior meet, their two worlds collide in the face of their undeniable passion. With so much working against them, can love prove stronger than the birthright and the biology that separates them?
My Thoughts:
Payne, is the kinda girl I instantly feel myself click with. She is awesome, kick's ass and takes no prisoners. She doesn't want to be treated like some delicate flower of a female, because that is not who she is. I just adore she makes no apologies for who she is, even if it is not always easy. And boy, with the injury she suffers it is not easy. Manny, well he is not my favorite of the males we have seen in the Brotherhood, but really the story focus was not the love story and that I was happy with.
I am so dreadfully behind on reviews (as seems the usual the last few years, but boy I am trying) So this may seem a little short and rushed. However, I did enjoy the book it was a very solid installment. Why perhaps not my favorite story overall it has one of my favorite characters. I love Payne. I frankly find myself wanting to be more like her. Give this one a read!