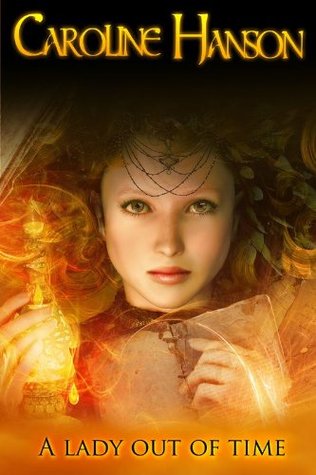 Sent back in time to Victorian England to stop the invention of a deadly weapon, Helen Foster knows the job looks too easy: All she has to do is go to an auction, buy the weapon plans, destroy them, and she'll save millions of people back in her own time. And even if she spends the rest of her life as a spinster stuck in the English countryside with a plethora of cats, changing the future is worth it.
Then she meets Edward Clifton, Duke of Somervale, the man she's supposed to blackmail. He is one of the most powerful men in the land, so handsome and cold that debutantes have been known to faint in his presence. After one meeting, Helen will be thrilled to never see his royal (and quite spectacular) backside, ever again.
But as her mission falls apart and danger closes in, Helen has no choice but to turn to the one man powerful enough to help her not just change the future, but survive the night.
This is one of my freebies that I got from Amazon, and honestly, I was not expecting too much from it. That said, I really enjoyed this book. It was a little bit short and there was some of it that didn't really seem to fit together completely, but beyond that it's a fun read and I have learned to accept that free reads are often going to be shorter. My biggest complaint is that the ending is really open. I am sure that was done on purpose so you will want to read the next book, but I don't like books that literally feel like they end mid thought. Anyways, onto the book itself.
I don't want to give spoilers away, but this is a really fun little romp. A strong fantastic woman from the future goes back to Victorian times when women had to act in a far different manner so she can save the world. I admire the bravery it took to go back to this time knowing full well that even if she succeeds in her mission, she would never see her home world again. Of course, everything has a wrench thrown in when the man she needs to blackmail the Duke of Somervale really isn't so bad after all. Helen certainly has to make a lot of choices and finds herself in a lot of different pickles she didn't expect. It was a bit of a lesson in how to not assume things will go like you think just because they look simple on the surface.
While I had a few issues with this book it was good enough to make me want to read the next one to see what happens. So I will be looking at the second installment and hopefully it will help me a bit with my closure issues.
My Gemstone Rating: