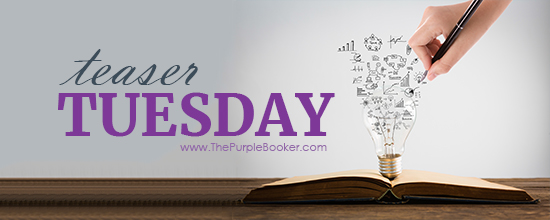 Welcome to Teaser Tuesday, the weekly Meme that wants you to add books to your TBR, or just share what you are currently reading. It is very easy to play along:
• Grab your current read
• Open to a random page
• Share two (2) "teaser" sentences from somewhere on that page
• BE CAREFUL NOT TO INCLUDE SPOILERS! (make sure that what you share doesn't give too much away! You don't want to ruin the book for others!)
• Share the title & author, too, so that other TT participants can add the book to their TBR Lists if they like your teasers! Everyone loves Teaser Tuesday.
I hope everyone is having a good week. I am all tucked back into being back in my Home state for a visit. It has been a bit up and down, but there is always a book to lift one's spirits. I treated myself to a small bit of shopping at good ole Half Price books, seems I have rather missed particularular used book shop.
"Sometimes it took only a few words of faith to reilluminate a spark of confidence that the future could be something wonderful, instead of a relentless series of obstacles and disappointments." ― Jojo Moyes, The Horse Dancer