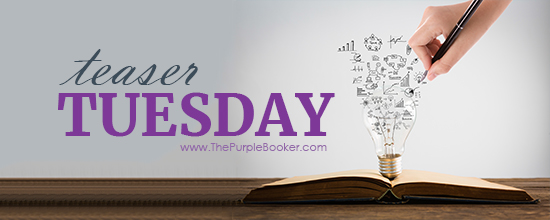 Welcome to Teaser Tuesday, the weekly Meme that wants you to add books to your TBR! You can also just share what you are currently reading. We make it very easy to play along, it is as easy as 1, 2, 3!
1: Grab your current read
2: Open to a random page
3: Share two (2) "teaser" sentences from somewhere on that page
• BE CAREFUL NOT TO INCLUDE SPOILERS! (make sure that what you share doesn't give too much away! You don't want to ruin the book for others!)
• Share the title & author, too, so that other TT participants can add the book to their TBR Lists if they like your teasers! Everyone loves Teaser Tuesday.
Happy Teaser Tuesday everyone! As always I hope I find you well this Tuesday and enjoying your reads. Guess who got all of her foster kittens adopted? Yup I did! Next up will be the mama's. I know they will take a little longer but that is okay, we will get it done. Bad news is my back decided to go into spasm when I was just scooping some cat food into the bowls. Like, really back? Don't worry I will be okay, this happens every so often. I just gotta baby it a little bit. Getting old is no fun, LOL.
So onto this weeks Teaser…
"Now you'll just have to experience what the rest of the single sisterhood goes through every time we give out our number. We sit glued to our phones for days on end, hating mankind, and thinking that if only we were thinner, or fatter, or blonder, or darker, or louder, or more quiet, he'd phone."

― Jane Green,  Spellbound