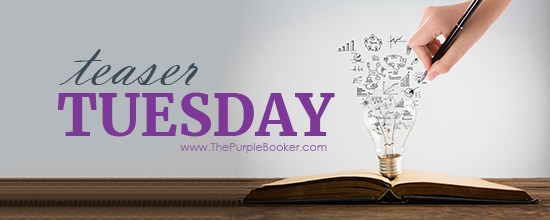 Welcome to Teaser Tuesday, the weekly Meme that wants you to add books to your TBR! You can also just share what you are currently reading. We make it very easy to play along, it is as easy as 1, 2, 3!
1: Grab your current read 2: Open to a random page
3: Share two (2) "teaser" sentences from somewhere on that page
• BE CAREFUL NOT TO INCLUDE SPOILERS! (make sure that what you share doesn't give too much away! You don't want to ruin the book for others!)
• Share the title & author, too, so that other TT participants can add the book to their TBR Lists if they like your teasers! Everyone loves Teaser Tuesday.
Happy Teaser Tuesday everyone! As always I hope I find you well this Tuesday and enjoying your reads.Sorry I missed last week, my Fibro had an absolute fit at me and I forgot it was Tuesday. This week its the fourth. I hope you have a good one if you celebrate it.
This weeks Teaser..
"You surround the dead with veneration and memory, you dream of immortality, and in your myths and legends there's always someone being resurrected, conquering death. But were your esteemed late great-grandfather really to suddenly rise from the grave and order a beer, panic would ensue."
― Andrzej Sapkowski, Baptism of Fire