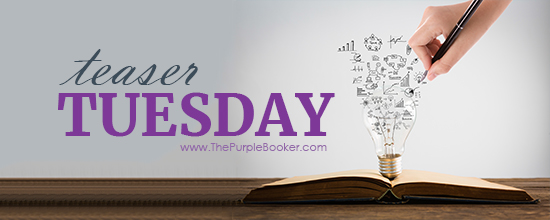 Welcome to Teaser Tuesday, the weekly Meme that wants you to add books to your TBR! You can also just share what you are currently reading. We make it very easy to play along, it is as easy as 1, 2, 3!
1: Grab your current read
2: Open to a random page
3: Share two (2) "teaser" sentences from somewhere on that page
• BE CAREFUL NOT TO INCLUDE SPOILERS! (make sure that what you share doesn't give too much away! You don't want to ruin the book for others!)
• Share the title & author, too, so that other TT participants can add the book to their TBR Lists if they like your teasers! Everyone loves Teaser Tuesday.
Happy Teaser Tuesday everyone! As always I hope I find you well this Tuesday and enjoying your reads! I am in love with my new car. Me and Mr. Sunshine have made fast friends. Have had tons of meet and greets and lots of bookings for drop ins on Rover. People are really doing more things. Kittens are doing great too, as I type this Binx is curled up on me sleeping and purring. Love him for it.
So onto this weeks Teaser…
"Honeymoons go on for months and months. Besides, haven't you read Can You Forgive Her? Didn't Glencora keep Alice close to her for most of her wedding trip?"
― Tasha Alexander, Tears of Pearl