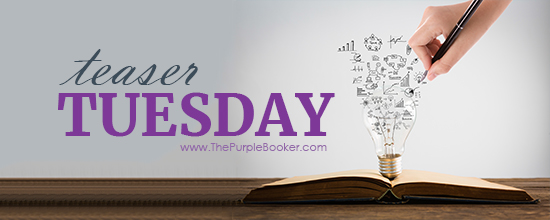 Welcome to Teaser Tuesday, the weekly Meme that wants you to add books to your TBR! You can also just share what you are currently reading. We make it very easy to play along, it is as easy as 1, 2, 3!
1: Grab your current read
2: Open to a random page
3: Share two (2) "teaser" sentences from somewhere on that page
• BE CAREFUL NOT TO INCLUDE SPOILERS! (make sure that what you share doesn't give too much away! You don't want to ruin the book for others!)
• Share the title & author, too, so that other TT participants can add the book to their TBR Lists if they like your teasers! Everyone loves Teaser Tuesday.
Happy Teaser Tuesday everyone! As always I hope I find you well this Tuesday and enjoying your reads! The time sure seems to be flying these days, but isn't that just the way? My foster kittens have grown like weeds and will be off to new homes just as soon as there is space on the schedule for them to be fixed. I will miss them and yet I also look forward to having a little less chaos…for the small bit of time before I get called for the next batch, haha.
Onto this weeks teaser…I feel like a sloth as I am on the same book but I have been running non stop so far this month.
"A nod; the veil fluttered over the glint of a shadow-green eye. Sandara set the twins down, and to Khalidah's shock and mortification, she knelt before her in a graceful sweep of black robes. "Welcome Daughter of Brekhna, granddaughter of Tor Gul Khan. You will always find welcome in the home of your most humble servant, Sandara bent Arzou al-Jinni."" ~ Sand Daughter by Sarah Bryant