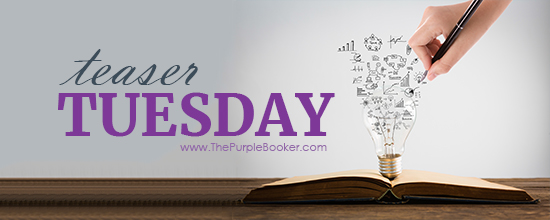 Welcome to Teaser Tuesday, the weekly Meme that wants you to add books to your TBR! You can also just share what you are currently reading. We make it very easy to play along, it is as easy as 1, 2, 3!
1: Grab your current read
2: Open to a random page
3: Share two (2) "teaser" sentences from somewhere on that page
• BE CAREFUL NOT TO INCLUDE SPOILERS! (make sure that what you share doesn't give too much away! You don't want to ruin the book for others!)
• Share the title & author, too, so that other TT participants can add the book to their TBR Lists if they like your teasers! Everyone loves Teaser Tuesday.
Happy Teaser Tuesday everyone! Thanks for the lovely comments about the big Afghan projects last week. Once I am able to snap some shots of the blankets. I will. I got them both mostly finished but need to finish weaving in ends and little details like that. Also need to decide how I am going to take pictures of such massive blankets, lol. Hope everyones week has started off well, can't complain about mine so far. Although the fires here are worrisome, I am well out of their path though. Onto this weeks Teaser… I am behind on my reading again whoops.
" Four people were having a table tennis tournament at the back of the large open room. A family was gathered around the pool table ready to start a game. The couches and the chairs in the sitting room were all full, and the one TV in the whole resort was turned to the news." ~ Yarn to go by Betty Hechtman