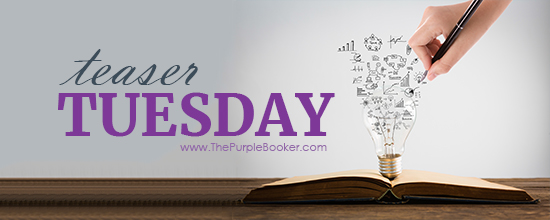 Welcome to Teaser Tuesday, the weekly Meme that wants you to add books to your TBR! You can also just share what you are currently reading. We make it very easy to play along, it is as easy as 1, 2, 3!
1: Grab your current read
2: Open to a random page
3: Share two (2) "teaser" sentences from somewhere on that page
• BE CAREFUL NOT TO INCLUDE SPOILERS! (make sure that what you share doesn't give too much away! You don't want to ruin the book for others!)
• Share the title & author, too, so that other TT participants can add the book to their TBR Lists if they like your teasers! Everyone loves Teaser Tuesday.
Happy Teaser Tuesday everyone! Hope everyone is doing alright, and staying safe out there! This weeks tardy post brought to you by WordPress scheduler not working properly. Big meanie that it is. Sorry it is late but it is here! Things are still hectic here, lol but just because kittens, kittens everywhere! Mama Roxy is a bit over the top aggressive about resources so we are working on that. She is fantastic with people, but a bit bad with the other mama's. She was likely a Outdoor or Indoor/Outdoor cat before so had to fight more for resources. Working on teaching her that she does not need to worry there is plenty for everyone. She is a fantastic mama though. really gives her all to her little babies.
Two of the premie babies from Mama Jackie didn't make it, but the other two are starting to truly thrive. They are tiny, but mighty and thus earned the names Hamilton and Washington. Mama Roxy's crew are Winnie, Sarah, Binx, Jane, Doc & Billy. Catch my theme's? LOL.
Anyways, onto this week's Teaser:
"The problem with wanting," he whispered, his mouth trailing along my jaw until it hovered over my lips, "is that it makes us weak." ~ Shadow & Bone by Leigh Bardugo