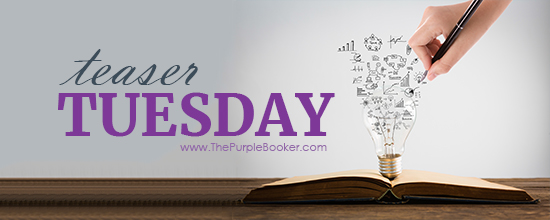 Welcome to Teaser Tuesday, the weekly Meme that wants you to add books to your TBR, or just share what you are currently reading. It is very easy to play along:
• Grab your current read
• Open to a random page
• Share two (2) "teaser" sentences from somewhere on that page
• BE CAREFUL NOT TO INCLUDE SPOILERS! (make sure that what you share doesn't give too much away! You don't want to ruin the book for others!)
• Share the title & author, too, so that other TT participants can add the book to their TBR Lists if they like your teasers! Everyone loves Teaser Tuesday.
Running a little behind today sorry about that! I thought I had this post scheduled and have been neck deep in spring cleaning. At any rate without further waiting here is Teaser Tuesday.
ETA: It would seem my blog is also having fun changing publishing dates on me. Gonna have to check that glitch. So sorry everyone.
"Simha had rented 300 seat theater downtown for auditions on Monday and Tuesday evening in the second week of May. The wooden stage was wide but a bit shallow. Black curtains hung down on the sides, hiding the wings. A plain white screen hung down, hiding the far back stage and back brick wall of the theater." ― Mary Poser: Butterflies and White Lies as Bollywood Comes to Nashville by Angel A.