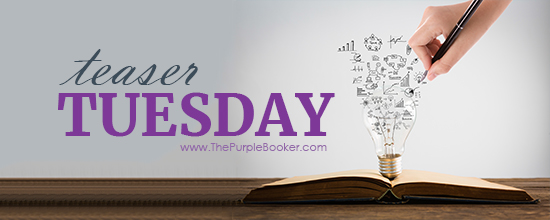 Welcome to Teaser Tuesday, the weekly Meme that wants you to add books to your TBR, or just share what you are currently reading. It is very easy to play along:
• Grab your current read
• Open to a random page
• Share two (2) "teaser" sentences from somewhere on that page
• BE CAREFUL NOT TO INCLUDE SPOILERS! (make sure that what you share doesn't give too much away! You don't want to ruin the book for others!)
• Share the title & author, too, so that other TT participants can add the book to their TBR Lists if they like your teasers! Everyone loves Teaser Tuesday.
Alas I am a bit late again today like last week, sorry about that. I know some were confused about my comment about slime, LOL. It really can be a bit of a comedy sometimes. I know some may not understand it but I find it a fantastic fun art form and it has been a great way to do more things beside crochet, although I of course am still crocheting more and more. I have even free handed some tops recently! That is big for me. I need to stop for getting to get my kindle charged when I am about to settle in for office work so it can read to me. Even if it gets names wrong lol.
"Life, with its rules, its obligations, and its freedoms, is like a sonnet: You're given the form, but you have to write the sonnet yourself." – Mrs. Whatsit