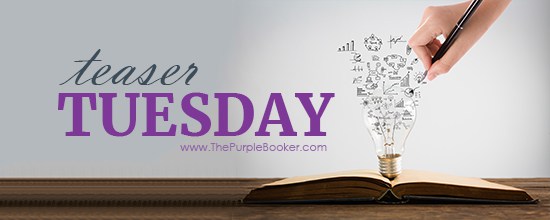 Welcome to Teaser Tuesday, the weekly Meme that wants you to add books to your TBR! You can also just share what you are currently reading. We make it very easy to play along, it is as easy as 1, 2, 3!
1: Grab your current read 2: Open to a random page
3: Share two (2) "teaser" sentences from somewhere on that page
• BE CAREFUL NOT TO INCLUDE SPOILERS! (make sure that what you share doesn't give too much away! You don't want to ruin the book for others!)
• Share the title & author, too, so that other TT participants can add the book to their TBR Lists if they like your teasers! Everyone loves Teaser Tuesday.
Happy Teaser Tuesday everyone! As always I hope I find you well this Tuesday and enjoying your reads. My good laptop is still down. I am working on it though. It is a process, LOL. Not made easier by the time of year. At least I was able to fire up my old laptop again and get it working to I could post this easily. I will take what I can get. Anyone else having trouble fathoming that it is already December?! This year flew by.
This weeks Teaser..
"You say I have no power? Perhaps you speak truly… But — you say that dreams have no power here? Tell me, Lucifer Morningstar… Ask yourselves, all of you… What power would hell have if those imprisoned were not able to dream of heaven?"

―

Preludes & Nocturnes