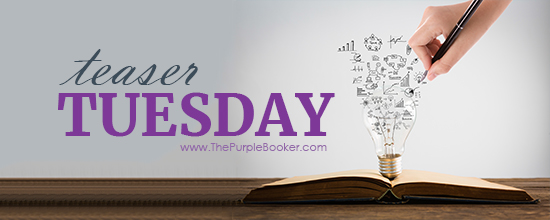 Welcome to Teaser Tuesday, the weekly Meme that wants you to add books to your TBR! You can also just share what you are currently reading. We make it very easy to play along, it is as easy as 1, 2, 3!
1: Grab your current read
2: Open to a random page
3: Share two (2) "teaser" sentences from somewhere on that page
• BE CAREFUL NOT TO INCLUDE SPOILERS! (make sure that what you share doesn't give too much away! You don't want to ruin the book for others!)
• Share the title & author, too, so that other TT participants can add the book to their TBR Lists if they like your teasers! Everyone loves Teaser Tuesday.
Happy Teaser Tuesday everyone! I hope everyone's week is going well so far. We finally have some weather that feels like fall! I hope it sticks around as I am tired of it being October and having to run the AC, so the cool weather is great.
The start of my second week in Leicester, and again I woke up to rain. Still, nothing stops the ATS. We drilled in the yard as usually, stumbling when our boots stuck in the mud, and when we finally were released to the canteen, we were all soaked through.

I sent a letter to Paul today, and I hope for one back in a couple days. These waits between letters seem longer and longer, and sometimes I think I can hardly stand it. ~ The Light over London by Julia Kelly