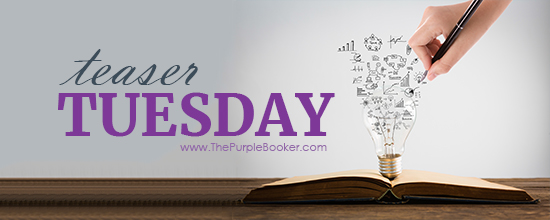 Welcome to Teaser Tuesday, the weekly Meme that wants you to add books to your TBR! You can also just share what you are currently reading. We make it very easy to play along, it is as easy as 1, 2, 3!
1: Grab your current read
2: Open to a random page
3: Share two (2) "teaser" sentences from somewhere on that page
• BE CAREFUL NOT TO INCLUDE SPOILERS! (make sure that what you share doesn't give too much away! You don't want to ruin the book for others!)
• Share the title & author, too, so that other TT participants can add the book to their TBR Lists if they like your teasers! Everyone loves Teaser Tuesday.
Teaser Tuesday is here again, welcome. I am sorry the post is so late today, wordpress was having some major issues and I spent several hours going around with my host trying to get it sorted out. Thankfully it is now sorted out so I can get the teaser up. A little late, but better late then never right?
"—and tonight we have attained the destiny foretold by the stars." John held her at arm's length, and a knife-blade of cold air sliced between them. "I signed the warrant to execute Charles Stuart, once King of England." ~ Written in their Stars (The Lydiard Chronicles #3) by Elizabeth St.John