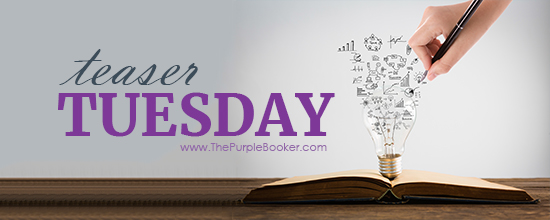 Welcome to Teaser Tuesday, the weekly Meme that wants you to add books to your TBR! You can also just share what you are currently reading. We make it very easy to play along, it is as easy as 1, 2, 3!
1: Grab your current read
2: Open to a random page
3: Share two (2) "teaser" sentences from somewhere on that page
• BE CAREFUL NOT TO INCLUDE SPOILERS! (make sure that what you share doesn't give too much away! You don't want to ruin the book for others!)
• Share the title & author, too, so that other TT participants can add the book to their TBR Lists if they like your teasers! Everyone loves Teaser Tuesday.
Welcome back to Teaser Tuesday again everyone. Hope you are having a good week so far. Also happy November to you. Do you take part in any of the events that take place in November? Like Movember or NaNoWriMo? I have always wanted to do NaNoWriMo, but have yet to have the time in November to do it. This year isn't any different, but maybe next year right?
"Mary Poppins sighed with pleasure, however, when she saw three of herself, each wearing a blue coat with silver buttons and a blue hat to match. She thought it was such a lovely sight that she wished there had been a dozen of her or even thirty. The more Mary Poppins the better." ― P.L. Travers, Mary Poppins