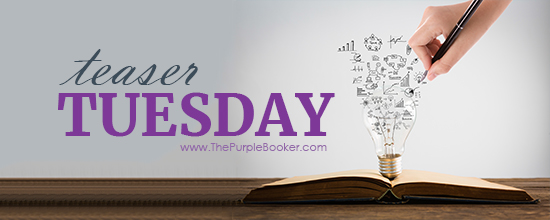 Welcome to Teaser Tuesday, the weekly Meme that wants you to add books to your TBR! You can also just share what you are currently reading. We make it very easy to play along, it is as easy as 1, 2, 3!
1: Grab your current read
2: Open to a random page
3: Share two (2) "teaser" sentences from somewhere on that page
• BE CAREFUL NOT TO INCLUDE SPOILERS! (make sure that what you share doesn't give too much away! You don't want to ruin the book for others!)
• Share the title & author, too, so that other TT participants can add the book to their TBR Lists if they like your teasers! Everyone loves Teaser Tuesday.
Welcome back to Teaser Tuesday again everyone. Happy Thanksgiving week. I know this holiday can be a little bit of a controversial one, but I prefer to look at it in the spirit which it was meant to be. A time of helping, kindness and enjoying food with people you care about. I also try not to go over the top and get stressed about it, this year especially I am keeping it super simple. Last week was stressful a family member pulled some stunts that are epic bad. I am trying not to dwell on that and focus on a nice simple meal this week and of course reading. Here comes this weeks teaser.
"In life, the narrative must go on. We're prisoners of our storylines. No one quite knows how or why they develop. And we have to cope with them as best we can, even when they push us over a new frontier."
― Glenn Haybittle, In the Warsaw Ghetto