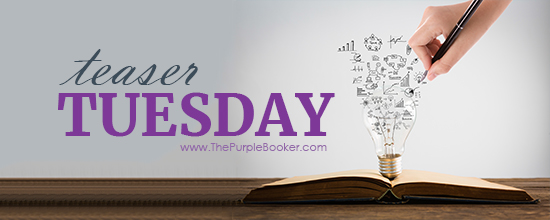 Welcome to Teaser Tuesday, the weekly Meme that wants you to add books to your TBR! You can also just share what you are currently reading. We make it very easy to play along, it is as easy as 1, 2, 3!
1: Grab your current read
2: Open to a random page
3: Share two (2) "teaser" sentences from somewhere on that page
• BE CAREFUL NOT TO INCLUDE SPOILERS! (make sure that what you share doesn't give too much away! You don't want to ruin the book for others!)
• Share the title & author, too, so that other TT participants can add the book to their TBR Lists if they like your teasers! Everyone loves Teaser Tuesday.
Welcome back to Teaser Tuesday again everyone. Good grief midmonth already?! Where is 2019 going?! This week I couldn't help but get a little nostalgic. I am going to be watching all off the Jurassic movies in the series sometime this week thanks to Disney plus (Jeff Goldblooms show on there is amazing). So of course it was time to break out the book. Been a long time since I read the book. It is one I didn't read before I saw the OG movie because of course at the time I freaked myself out in the theater I was still fairly young and hadn't committed to book before film.
"And that's how things are. A day is like a whole life. You start out doing one thing, but end up doing something else, plan to run an errand, but never get there. . . . And at the end of your life, your whole existence has the same haphazard quality, too. Your whole life has the same shape as a single day."
― Michael Crichton, Jurassic Park