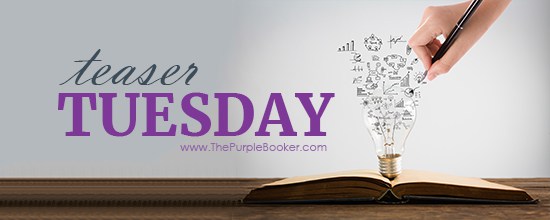 Welcome to Teaser Tuesday, the weekly Meme that wants you to add books to your TBR! You can also just share what you are currently reading. We make it very easy to play along, it is as easy as 1, 2, 3!
1: Grab your current read 2: Open to a random page
3: Share two (2) "teaser" sentences from somewhere on that page
• BE CAREFUL NOT TO INCLUDE SPOILERS! (make sure that what you share doesn't give too much away! You don't want to ruin the book for others!)
• Share the title & author, too, so that other TT participants can add the book to their TBR Lists if they like your teasers! Everyone loves Teaser Tuesday.
Happy Teaser Tuesday everyone! As always I hope I find you well this Tuesday and enjoying your reads. Next week I am going to be on another house sit, so I am enjoying all the snuggles with my babies I can until I have to go to the house sit. It is for little miss Abuela though and I do enjoy her company a lot.
This weeks Teaser..
"For the young, death is an enemy they wish to try their strength against. For those of us a little older, she is an old friend, an old lover, but one we are not eager to meet again soon."
― Robert Jordan, The Dragon Reborn