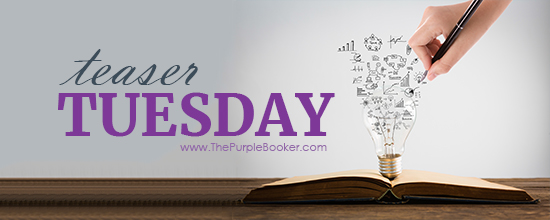 Welcome to Teaser Tuesday, the weekly Meme that wants you to add books to your TBR! You can also just share what you are currently reading. We make it very easy to play along, it is as easy as 1, 2, 3!
1: Grab your current read
2: Open to a random page
3: Share two (2) "teaser" sentences from somewhere on that page
• BE CAREFUL NOT TO INCLUDE SPOILERS! (make sure that what you share doesn't give too much away! You don't want to ruin the book for others!)
• Share the title & author, too, so that other TT participants can add the book to their TBR Lists if they like your teasers! Everyone loves Teaser Tuesday.
Happy Teaser Tuesday everyone! I hope everyone's week is going well so far, and I can happily report cooler weather is back here again. I hope to stay. Things have been pretty busy here in Amby land. Took in a sweet 2 year old Foster kitty who ended up a foster fail, she has been dubbed Rose as she is a lot like our already had Sybil and I thought it would be cute as a pair (yeah I am a downton nerd).
She became a foster fail because we had to say goodbye to almost 17 year old Callie, it was not a complete surprise but still hurts. I believe that loosing Callisto who became her adopted daughter broke her heart. Rose has eased things a little with her sing songs and cuddles. Then to keep me busy I answered the call on two litters of little sick kittens from our animal control to foster. One litter of four has been dubbed Dresden, Molly, Susan and Murphy, the second litter of two are Caesar and Cleopatra. Its been nice to see them improve even over the first few days they have been here. So this has been long winded, but onto the teaser.
"I hated Pinocchio. I think I was the only one in the class who hated him. Pinocchio was alive, but that was not enough for him. He could walk and talk and touch things in the real world, but he spent the whole book wanting more.Pinocchio didn't know how lucky he was."  ―

Memoirs of an Imaginary Friend