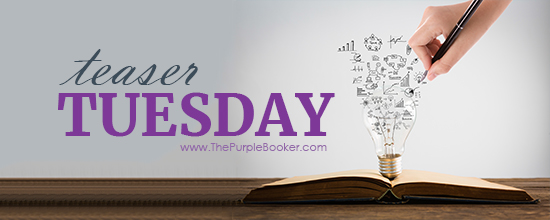 Welcome to Teaser Tuesday, the weekly Meme that wants you to add books to your TBR, or just share what you are currently reading. It is very easy to play along:
• Grab your current read
• Open to a random page
• Share two (2) "teaser" sentences from somewhere on that page
• BE CAREFUL NOT TO INCLUDE SPOILERS! (make sure that what you share doesn't give too much away! You don't want to ruin the book for others!)
• Share the title & author, too, so that other TT participants can add the book to their TBR Lists if they like your teasers! Everyone loves Teaser Tuesday.
Last week's quote was a bit dark I know, sorry if it upset anyone a bit. It is real life for sure though. I'll be posting my review for that book soon, it really is a great book.
So funny story about this weeks quote. I picked up a copy of this book at Half Price bookshop when I was visiting my Mom. I forgot….I had read this one as the second book in the series. *Insert epic facepalm here* It wasn't until I started reading it that I went, oh damn, I already read this one ages ago. Whoops. Since I bought the copy I figured I might as well read it again, lol then move to book 3 maybe I will read before for I forget I read book 2 this time, lol.
"But that was life: Nobody got a guided tour to their own theme park. You had to hop on the rides as they presented themselves, never knowing whether you would like the one you were in line for…or if the bastard was going to make you throw up your corn dog and your cotton candy all over the place." – Crave
(Fallen Angels #2) by J.R. Ward