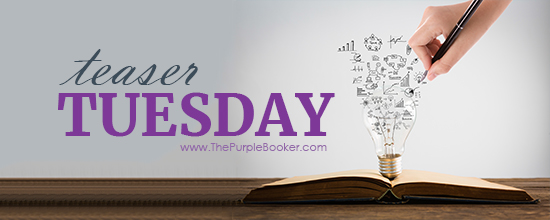 Welcome to Teaser Tuesday, the weekly Meme that wants you to add books to your TBR! You can also just share what you are currently reading. We make it very easy to play along, it is as easy as 1, 2, 3!
1: Grab your current read
2: Open to a random page
3: Share two (2) "teaser" sentences from somewhere on that page
• BE CAREFUL NOT TO INCLUDE SPOILERS! (make sure that what you share doesn't give too much away! You don't want to ruin the book for others!)
• Share the title & author, too, so that other TT participants can add the book to their TBR Lists if they like your teasers! Everyone loves Teaser Tuesday.
Happy Teaser Tuesday again everyone. I hope this Tuesday finds you very well. Can we be entering the last part of October already? Crazy?! It is my favorite month, and Halloween is almost upon us. Personally I feel like I didn't get to do my usual stuff done this month but that is okay, next year will be better in that respect. There are some big plans for decorating. I hope your reading is going well this week as well, anyone enjoying anything spooky? I'm not, haha well I suppose some might think digging into the history I am is spooky but I don't.
"Aesop himself was not immune to enjoyment. Centuries ago, he supported the courtesan Rhodopsis. And La Fontaine, the man who, in the seventeenth century, transformed Aesop's tales into French poetry, was present more then once when Ninon entertained her guests by playing the lute. He must have been transfixed like everyone else. Despite the moral of the tale, his appreciation of music is evident in the beautiful rhymes and rhythms  of his telling." ~ The Book of the Courtesans: A Catalogue of Their VirtuesThe Book of the Courtesans: A Catalogue of Their VirtuesThe Book of the Courtesans: A Catalogue of Their Virtues by Susan Griffin