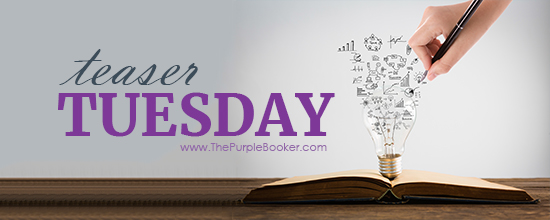 Welcome to Teaser Tuesday, the weekly Meme that wants you to add books to your TBR! You can also just share what you are currently reading. We make it very easy to play along, it is as easy as 1, 2, 3!
1: Grab your current read
2: Open to a random page
3: Share two (2) "teaser" sentences from somewhere on that page
• BE CAREFUL NOT TO INCLUDE SPOILERS! (make sure that what you share doesn't give too much away! You don't want to ruin the book for others!)
• Share the title & author, too, so that other TT participants can add the book to their TBR Lists if they like your teasers! Everyone loves Teaser Tuesday.
Happy Teaser Tuesday everyone! Thank you all for the well wises about Callisto. I am still working on feeling better, it is a process. One I am pretty familiar with but that never makes it any easier. Been a little tough to focus on reading and such as of late. I am doing my best it is not the books fault of course. It is just where I am at, but I am trying and boy lemme tell you two of my girls Sybil and Diana have been cuddled onto me like I am a heating pad. Bless their hearts they are trying to make me feel better. Onto this weeks teaser.
Crossing the parking lot, I heard Thom's car door slam. I moved faster, I could feel his eyes scanning me until walk felt ungainly; my head, odd.

"Hold on," he called, jogging to catch up.I heard the jangle of keys in his hand.

Since the afternoon weeks before, when we'd met with the president of academics and the dean, Thom and I had not talked beyond the standard exchanges my research project required. I had made sure these exchanges were as curt and as professional as possible. ~ The midwife by Jolina Petersheim